US Size
Width
Brand
Category
Style
Type
Color
Price
Material
Special Features
Lifestyle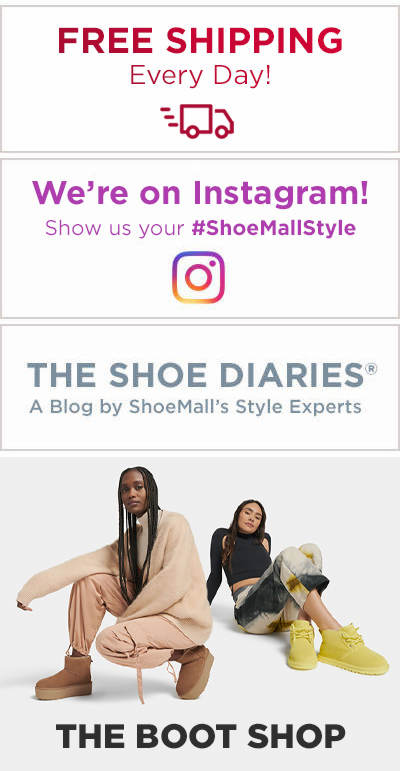 Men's Athletic & Workout Shoes
(668 items)
Filter
(668 items)
Sort
Men's Athletic & Workout Shoes
No workout is complete without the right footwear. Whether you're chasing a ball down the field trying to score or you're going for a personal record at the gym, you want to make sure you have the right athletic shoes for the job. Here's everything you need to know about men's athletic and workout shoes, as well as some common questions about men's sport shoes answered.
What's the Difference Between Sneaker and Athletic Shoes?
The main difference between athletic shoes and sneakers is that an athletic shoe is designed to be worn while playing sports or some sort of athletic activity and sneakers are more casual everyday shoes. Athletic shoes for men are built to stand up to the quick movements and high-speed activity of your daily workout or a game of basketball with your friends. They often offer more support than sneakers in order to keep you comfortable and to prevent any injury that could come from an exciting tennis match. Sneakers, on the other hand, are built for casual, comfortable daily wear. They have a much simpler makeup than high-performance mens athletic shoes, with a sturdy rubber outsole and a canvas, fabric, or leather upper. They tend not to have all the special features of men's tennis shoes, which can include lateral support, shock-absorbing midsoles, and non-scuffing soles, since it's more likely you'll wear your sneakers on a casual walk with your dog than to a high-intensity workout.
What is a Men's Training Shoe?
Men's training shoes are a type of athletic shoe that is designed to provide protection for your feet when doing a variety of fitness activities, such as weightlifting, fitness classes, and more. They're your go-to gym shoes for men, giving you the support your feet need for a quality workout. Training shoes often provide more stability for your ankles and removable footbeds that let you customize the cushioning to your personal comfort level. They make good all-purpose athletic shoes and are so comfortable that you might find yourself wearing your mens casual athletic shoes around town on the weekends as well as to the gym. If you aren't sure what kind of sport shoes for men you need for your activity level, men's workout shoes are a great place to start.
What Shoes Should Men Wear to the Gym?
When picking out sport shoes for men, especially when you plan to wear those shoes to the gym, the most important aspects to think about are comfort and support. You want to make sure that your feet and ankles are fully protected when you're pushing the limits of your body, so you don't end up with an injury that sets you back. Do some research on the specific type of workout you are planning on doing; the best man sports shoes for weightlifting will likely be different than the best gym shoes for long distance running. If you're just getting started, a multi-purpose training shoe with support and cushioning in lots of different areas is a safe choice, and once you fine tune your workout you can switch to a different type of shoe that better fits those activities.
What is the Best Athletic Shoe on the Market?
With so many different sports and athletic activities to choose from, there's no way to pick a single best athletic shoe on the market. Each sport requires different skills and movements from its players, which means different shoe designs with different levels of cushioning and support are needed to keep players' feet safe in every situation. The best athletic shoe on the market for you, though, will be the one that fits you comfortably. Wearing shoes that are too tight or too loose can be dangerous, especially when playing high-intensity sports where injuries are common. Luckily, it's easy to find shoes in the perfect size for you when shopping at ShoeMall. You can sort our entire collection of mens' athletic shoes by sizes, widths, brands and more to find the tennis shoe that's right for you and your feet. Looking for wide men's athletic shoes? We have a wide variety of extended sizes and widths to choose from. Everyone deserves shoes that fit them properly and help them look – and perform – their very best!
See More
See Less
Popular Searches