US Size
Width
Brand
Category
Style
Type
Boot Shaft
Color
Sports Teams
Special Features
Price
Lifestyle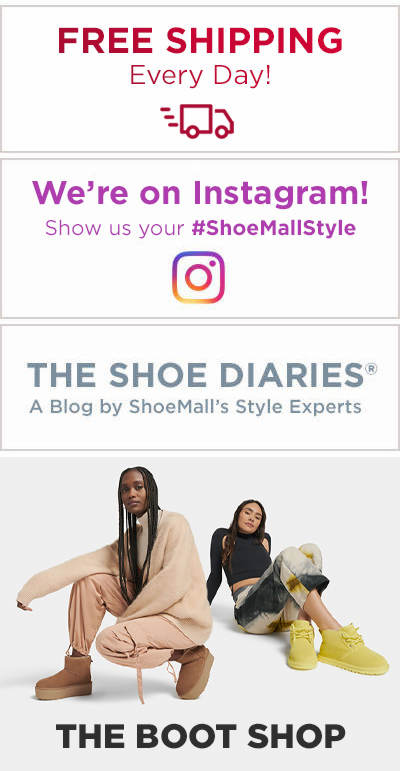 Men's Casual Shoes
(1,272 items)
Filter
(1,272 items)
Sort
Men's Casual Shoes
A good pair of casual shoes is a must-have in every man's wardrobe. Not only are they a great way to show off your own unique style and personality, but they're comfy, easy to style, and can be dressed up or down for any situation. Here are some tips on choosing the best casual shoes for you as well as how to style your soon-to-be-favorite footwear!
What are the Best Men's Casual Shoes?
The best casual shoes for men can be styled for any occasion and keep feet comfortable no matter the situation. They make great every day shoes that can be thrown on whenever you need to run errands or take the dog out for a walk, but still look good enough to wear to a night out with friends. One of the great things about men's casual shoes is that it's a huge category, meaning you have a wide selection to choose from when picking your footwear for the day. For a sporty, casual look, try a pair of chic fashion sneakers. In the colder months, Chelsea boots and other slip-on boot styles make great men's casual shoes because they're easy to pop on and off when needed but also provide protection against any puddles or snow you might come across on your daily commute.
What are Business Casual Shoes?
Business casual shoes are mens casual shoes that can be dressed up for more formal occasions. These include loafers, oxfords, monk strap shoes, Chelsea boots, and many more. Not sure whether a pair of shoes counts as business casual? Try it on with a pair of work slacks and a collared shirt. If the shoes look out of place with a more formal outfit, save them for the weekend. Casual leather men's shoes usually work as business casual shoes for men, as do a lot of styles of men's slip-ons. What counts as business casual depends a lot on the atmosphere of the workplace. If your office is the type to allow denim on occasion, try styling your favorite jeans with fashion sneakers or a stylish ankle boot. When in doubt, try a leather style for an extra touch of sophistication.
What Men's Shoes Go with Everything?
Men's casual shoes in neutral colors such as grey, white, black and brown are super easy to style with just about any look. They make a great base for you to style around and can be matched with belts in the same color to tie the whole outfit together. If you aren't sure where to start, try a classic loafer in a black or brown leather. Not only are these great for more formal settings like the office, they're also perfect for kicking back on the weekend! You can easily style them with slacks or khakis when you need to dress up or with jeans or shorts for a casual afternoon with the family. It's one of those styles that every man should own, and when you shop at ShoeMall, it's easy to shop our selection of extended sizes and widths to find a pair that fits you perfectly.
See More
See Less
Popular Searches