US Size
Width
Brand
Category
Style
Type
Boot Shaft
Color
Special Features
Price
Lifestyle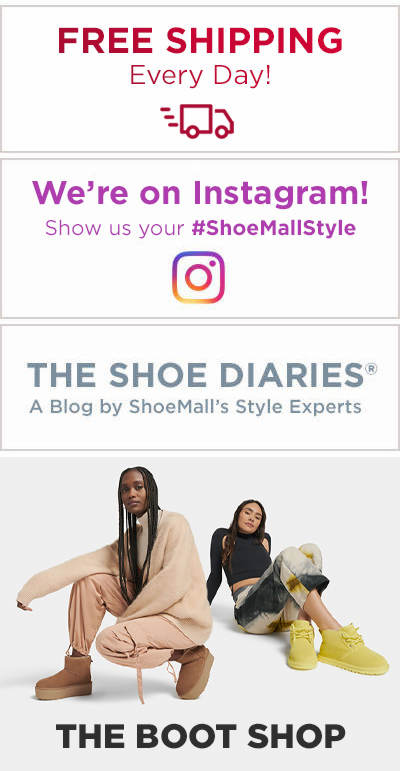 Men's Running Shoes
(242 items)
Filter
(242 items)
Sort
Men's Running Shoes
When you're running long distance, you want to make sure you have the right equipment to keep you moving forward in comfort every step of the way. How do you know which shoe will help you to perform at your best? Here are a few tips on how to pick out the right pair of men's running shoes for your feet as well as some common questions about running shoes answered.
What are the 3 Types of Running Shoes?
The type of running shoe that is best for you depends on your foot type, which you can usually figure out by looking at your current pair of mens running shoes or any pair that you put a bunch of miles into. If the inner soles of your shoes are the most worn-down part, you likely have low arches. If the most wear is on the outsides, you probably have high arches. If your insoles are worn out evenly, you have neutral arches. Now that you know your foot type, you can pick out the perfect pair of running shoes for men from the main 3 types: stability shoes, motion control shoes, and cushioning shoes. Cushioning shoes are perfect for the runner with high arches because they tend to be built on a curve that supports your foot with extra cushioning where you need it most. Motion control shoes are best for people with low arches because they prevent the heel from turning out while you run and keep your feet from flattening out. Stability shoes are a perfect balance of both motion control and cushion for people with normal arches.
What are the Best Running Shoes for Men?
The best running shoe for you will depend on what kind of activity you need them for. Do you put your miles in on the trail or is road running more your style? Do your workouts lean more toward cross training or track and field? If you aren't sure, look for a running shoe that has all the basics covered. Things like shock absorption, added stability, arch support and foam cushioning work well for a wide variety of activities until you get a better feel for exactly what you need. Once you've got your workout routine down, you can start looking for the specific features you need for top performance, such as men's trail running shoes with outsoles designed for tough terrain or waterproofing in case you go off road.
Is There Any Difference Between Men's and Women's Running Shoes?
The main difference between a women's and men running shoe is the width. Women's shoes in general, running styles included, are usually built to be wider in the forefoot and narrower in the heel. Men's running shoes, on the other hand, are generally wider overall to accommodate larger weight and size. Sometimes other parts of the shoe will be different between genders to reflex the difference in weight, such as features that help the midsole flex in women's shoes where there is less weight to make that happen naturally. Overall, though, there isn't a huge difference between women's running shoes and men's running shoes, and you should wear whatever style fits best and is most comfortable for your feet.
See More
See Less
Popular Searches