US Size
Width
Brand
Style
Color
Special Features
Price
Lifestyle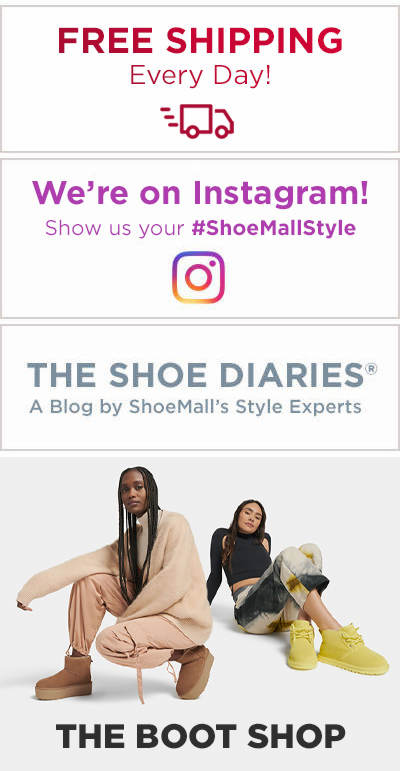 Men's Fisherman Sandals
(22 items)
Filter
(22 items)
Sort
Men's Fisherman Sandals
Reliable, durable sandals are a must-have in every man's wardrobe, and of the many different sandal options for men on the market, fisherman sandals are one of the most popular. Incredibly comfortable and built to last, they're footwear favorites for a reason. Here are a couple of tips on how to find the perfect pair of men's fisherman sandals right here at ShoeMall.
Are Men's Fisherman Sandals Waterproof?
Though many of our men's fisherman's sandals are waterproof, it's not always guaranteed. It's always a good idea to waterproof your shoes especially if they're men's leather fisherman sandals. Water can often damage leather, so if you plan on taking your sandals places where they might get wet, consider protecting the leather with a waterproofing spray. If you do decide to go this route, it's a good idea to do apply the waterproofing spray right away before you wear your men's fisherman sandals so that dirt doesn't get trapped under the spray. Some leather styles might come with a waterproofing treatment already applied, however, since fisherman sandals for men are often worn for water activities. If you're planning on wearing your sandals as everyday shoes, though, you can probably skip the waterproofing, though it might be nice to have in case you come across a stray puddle or sprinkler during your day.
What Brands Sell Men's Fisherman Sandals?
At ShoeMall, you can shop men's fisherman sandals from a wide variety of popular footwear brands like Dockers, Clarks, Propet, Skechers USA, and many more. To find exactly what you're looking for, you can sort our entire selection of men's sandals by size, width, brand, style, color, special features, and even price to see shoes that fit both you and your budget. If you don't have a style in mind, you can easily scroll through all our options until you find the perfect fit, and, with so many men's wide sandals available, you're sure to find something that's just your size. Looking for a summer shoe you can wear every day? A closed toe fisherman sandal is a great choice because it goes great with both shorts and jeans and tends to be a bit more formal than an open-toe fisherman sandal. If you're in the market for something more casual, though, open-toe styles also come with a wide range of benefits. These are especially great for boating, beach-going, and other water activities because water can easily drain out, letting your feet dry quickly. Many styles also feature Velcro closures, making them easy to take off and on when getting in and out of the pool or lake.
See More
See Less
Popular Searches