US Size
Width
Brand
Category
Style
Boot Shaft
Color
Special Features
Price
Lifestyle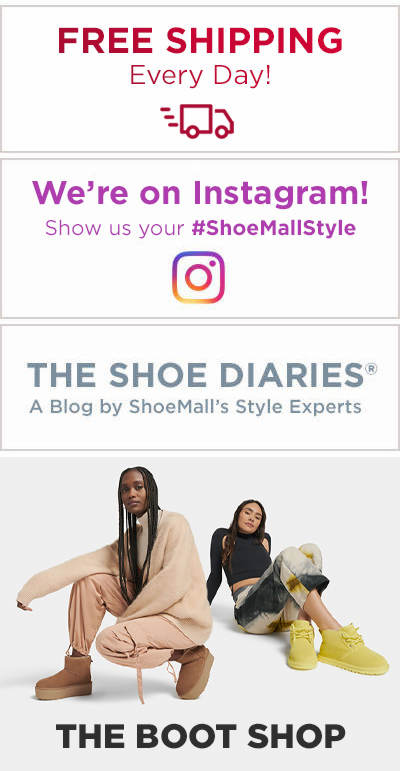 Men's Slippers
(186 items)
Filter
(186 items)
Sort
Men's Slippers
Few things are better after a long day than kicking off your work shoes and stepping into a pair of cozy, luxurious men's slippers. Your feet go through a lot, they deserve something nice at the end of the day! At ShoeMall, we have a wide variety of comfy men's slippers that you'll never want to take off. Here are a few tips on how to find the best pair of slippers for you as well as some helpful hints on how to pick out the perfect size.
What are the Best Men's Slippers?
There are a lot of features that help make the best slippers for men. These could be Memory Foam footbeds that keep feet comfortable even after long days, insulation that keeps you warm and cozy on cold nights, mens rubber sole slippers that can brave the outdoors and help to prevent slipping, and so much more! When you shop mens slippers at ShoeMall, you can easily sort our entire selection by special features to find the best pair for you. You can also sort by size and width to find styles in extended sizes or mens wide width slippers without needing to scroll through pages and pages of mens shoes slippers that don't fit first. These helpful sorting tools can be used to search our entire selection, including mens boots, mens sneakers, slippers, and more, making shoe shopping quick, easy, and fun.
What are the Most Comfortable Men's Slippers?
This is all up to your personal comfort preferences! If you like slipping into something warm and cozy at the end of a long day, try men's soft slippers in a boot style, or with a warm fleece or faux fur lining. If you prefer something that makes you feel like you're walking on clouds, look for cushioned footbeds that mold to fit your foot perfectly. For comfort you can take everywhere you go, look for indoor outdoor styles, such as moccasin slippers or mens leather slippers, with rubber outsoles. You can even waterproof suede and leather shoe slippers for men to make them even better suited for outdoor wear. Slip-on slippers aren't just for around the house anymore, now your feet can be cozy and comfortable anywhere!
What Size is Medium in Men's Slippers?
Finding the right size of shoe slippers for men can be tricky, especially since different brands often have different sizing charts. The customer reviews are a great place to look for information on how a style of men's house slippers tends to fit. When in doubt, order a size up. Slippers that are too small can be uncomfortable and even hurt your feet if they are too tight. If you order slippers and find that they are a little snug when you try them on for the first time, don't worry. In styles that feature faux fur, shearling, or extra fluffy linings, it takes a few wears for the material to mold and fit your foot comfortably. It'll be well worth the effort of breaking them in when you can enjoy custom comfort for years to come.
See More
See Less
Popular Searches