US Size
Width
Brand
Category
Style
Type
Boot Shaft
Color
Special Features
Price
Lifestyle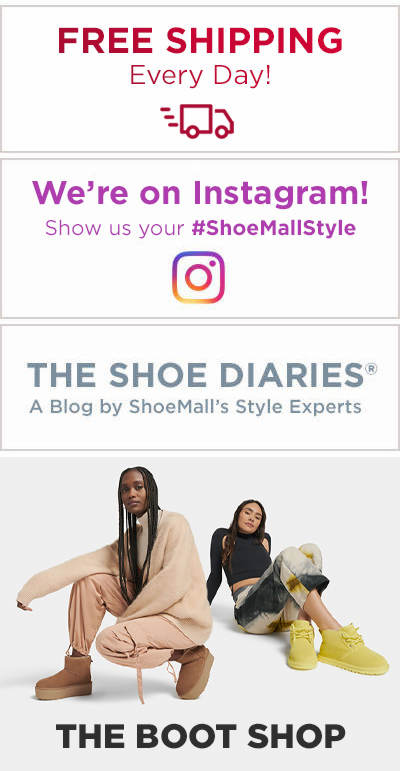 Men's Sneakers
(291 items)
Filter
(291 items)
Sort
Men's Sneakers
You can't go wrong with a comfy pair of mens casual sneakers. They're easy to style, extremely comfortable, and a reliable go-to shoe for both everyday wear and an active lifestyle. Ready to find your new favorite pair of kicks? Here are some tips and tricks on how to find the perfect sneaker style for you as well as some common questions about men's sneakers answered.
What is the Most Popular Men's Sneaker?
With so many different styles of sneakers to choose from, there's no way to choose a single most popular mens sneaker. The most popular dress sneakers for men are going to be different than the most popular mens high top sneakers, and the categories go on and on. When looking for the best sneaker for you, start by thinking about what you plan on wearing those sneakers for. Are you going to take them running? Do a quick internet search to find out which sneakers are most popular for running and what features make them so great. Are you just looking for something new to add to your sneaker collection? Sort our collection by style or color to find the perfect new addition. You can also sort our selection to find sneakers in extended sizes and widths, including mens wide sneakers and narrow styles. It can be tricky to find sneakers that fit just right, especially when shopping online, but not at ShoeMall!
How to Wear Casual Sneakers
One of the great things about sneakers for men is that they are super easy to style into a comfy and casual everyday outfit that you can wear around the house, to the kids' soccer games, and more. You can match your favorite sneakers with athletic joggers or jeans and a graphic tee or sweatshirt during the colder months of the year, or, during the warm season, style your sneakers with a fun, summery pair of shorts. A pair of mens fashion sneakers in a solid, neutral color like black, grey, or white will fit seamlessly into just about any outfit. If you are looking to add a pop of color to your wardrobe, try a pair of sneakers in a bright color or pattern. This is a great way to personalize a simple, casual outfit to show off your own unique style.
Which Brand is Best for Men's Sneakers?
Just like how there is no one style of men's sneaker that is the best of them all, there is no clear winner when it comes to top brand either. All of the most popular brands of sneakers for men have different strengths, making them great for different types of activities, sports, cross training and more. ShoeMall makes it simple to shop by the most popular brands in order to find sneakers that fit your style and the popular trends of the day. With just a couple of clicks, you can sort all of our sneakers for men to show top brands like PUMA, Under Armour, New Balance, Reebok, Brooks and more. We often feature top brands and sneakers in our clearance section, so make sure you check our markdowns every time that you shop with us. You can also have new deals and sales sent straight to your inbox when you sign up for our email list.
See More
See Less
Popular Searches