US Size
Width
Brand
Boot Shaft
Category
Style
Type
Color
Heel Height
Occasion
Material
Price
Special Features
Lifestyle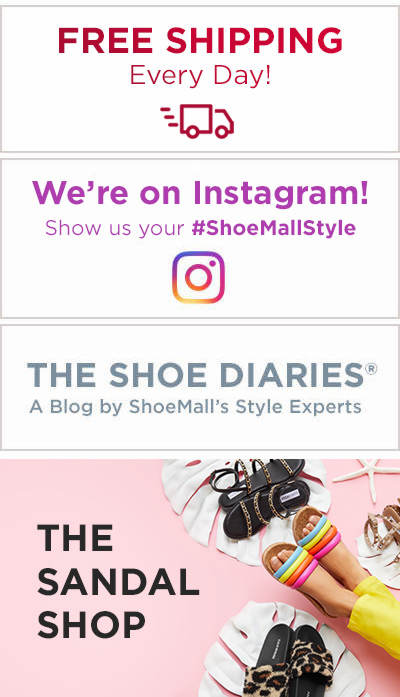 Women's Brown Boots
(738 items)
Filter
(738 items)
Sort
Brown Boots for Women
When it comes to fashion staples, women's brown boots are right there at the top of the list. Not only are they a fall favorite, they're also easy to style all year long for just about any occasion. They're also super comfortable and can last you for years to come. Here are a few tips on how to style women's brown leather boots, ankle boots, suede booties, and more as well as some common questions about women's brown boots answered.
What Should I Wear with Brown Boots?
One of the best things about women's brown boots is that they can be styled for just about any occasion. This makes them a must-have in every closet, but how do you know which brown boot to get? If you scroll through our selection of women's brown boots, you'll see hundreds of different styles to choose from, which can be overwhelming. Don't worry, we're here to help! Start by taking a look at the clothes in your closet. How would you describe your own style? Do you tend to dress more casually? Women's brown lace-up boots, often also called combat boots, pair well with your comfiest weekend jeans for a casual chic look. If you tend to dress up a bit for days at the office, give women's brown Chelsea boots a try. They're extremely comfortable and can easily be dressed up with a dress or more formal pant for a business casual or business professional look. If you're headed to a fancier event, you can't go wrong with women's brown suede boots. Something about suede adds a touch of elegance to every outfit, making even the simplest women's brown ankle boots fit for a night at the theater or a fancy date night out.
Can I Wear Brown Boots with Black Jeans?
Not only can you pair your favorite women's brown leather boots with black jeans, they also match well with a wide variety or jeans and black bottoms, making them easy to incorporate into just about any look. If you're someone who lives in leggings, try styling your favorite pair with women's tall brown boots and a tunic top or dress. If women's short brown boots are more your thing, match ankle boots with dark denim skinny jeans. You can also roll up the cuffs of your jeans to hit just above the top of the boot for a stylish spring or fall look.
Can You Wear Brown Boots with a Black Jacket?
You absolutely can wear your favorite brown women's boots with a black jacket. For a cool, chic look, try pairing your brown boots for women with a stylish black moto jacket or black leather jacket. You can easily dress this look up or down depending on what you wear with your boots and jacket; wear a dress and some jewelry with this outfit and you've got something you can wear out for drinks with friends. Swap the dress for a comfy graphic tee and worn-in jeans and you've got a cool yet casual look you can wear on the weekends. There are tons of different ways that you can style your women's brown boots, so feel free to get creative! You never, know, you might discover your new favorite outfit in the process.
See More
See Less
Popular Searches