US Size
Brand
Boot Shaft
Category
Style
Type
Color
Heel Height
Material
Price
Special Features
Lifestyle
Narrow Further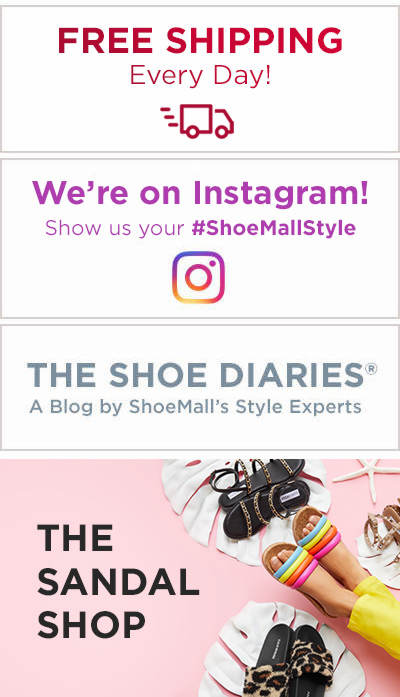 Women's Lugz Boots
(26 items)
Filter
(26 items)
Sort
Women's Lugz Boots
No woman's wardrobe is complete without a pair of stylish and reliable boots, and Lugz boots do just that! Not only can they stand up to the elements, but they also look fantastic while doing it. Here are a couple more reasons why we love Lugz boots as well as some tips on how to keep your new favorite boots as gorgeous as ever wear after wear.
Are Lugz Boots Comfortable?
Lugz boots for women are full of incredible design and comfort features that make them a great choice when it comes to both fashion and function. One of these features is the removable Flexastride molded memory foam footbed. Not only does this removable insole provide cushioning that keeps feet comfortable even after hours of wear, but it also supports your foot right where you need it to prevent fatigue and foot pain. In addition to this cushioning, many women's Lugz boots feature warm Sherpa lining that keep feet cozy and comfortable all winter long. If you need the extra protection from winter weather, Lugz snow boots double this warm lining with a rubber outer shell to make sure that snow stays out and heat stays in. To find the perfect boot for any occasion, you can sort our entire selection of women's Lugz shoes by size, width, special features, color, heel height, and more to instantly find the best boot for you.
How to Clean Lugz Boots
Like all of our favorite shoes, eventually your Lugz boots are going to get dirty. Luckily, restoring them to their former glory is super easy and can be done right at home. The first thing to do when cleaning your women's Lugz boots is to determine what they're made of. If they feature leather or suede uppers, you'll want to use a shoe cleaning kit that is designed specifically for those materials. If your boots are made out of fabric, you can spot clean any problem areas with a lightly damp cleaning cloth and a mild soap or detergent. Dish soap and laundry detergent work great for this. Lightly scrub the dirt out of the fabric of your boot, then rinse with another clean damp cloth. You can also clean any faux fur areas on your boots this way. If your boots do feature suede or leather in their design, though, be careful not to get any water on those sections, as it could leave a lasting mark on the leather. Once you're done with the cleaning step, let your Lugz shoes or boots air dry completely, and then they're ready to wear again!
See More
See Less
Popular Searches