US Size
Width
Brand
Boot Shaft
Category
Style
Type
Color
Heel Height
Material
Price
Special Features
Lifestyle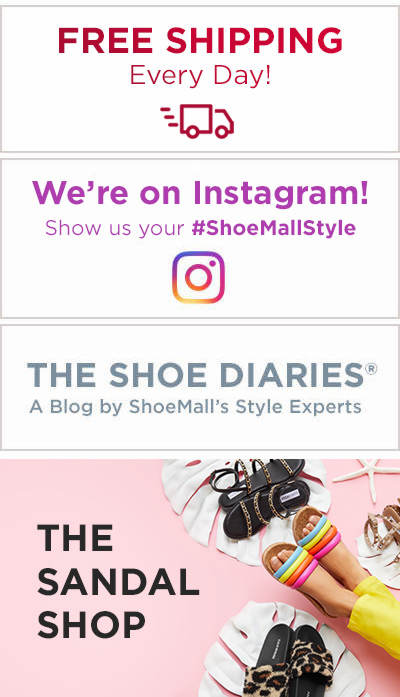 Propet Women's Boots
(28 items)
Filter
(28 items)
Sort
Propet Women's Boots
Everyone needs a high-quality boot to rely on, whether you're trudging through the winter snow or simply strutting your stuff at a work event. Propet has you covered on both fronts with a wide variety of stylish fashion and tough winter boots for just about any occasion. Here are a couple of tips on how to style your brand new Propet boots as well as how you can find top Propet women's shoes at prices you'll love when shopping at ShoeMall.
Does Propet Sell Women's Boots?
Yes, in addition to a wide variety of different shoes for both men and women, Propet also makes fashion and winter boots that we are thrilled to offer at ShoeMall. Made from high-quality materials built to withstand the elements, these boots are a must-have in every woman's wardrobe. For the outdoor enthusiast, their waterproof winter boot styles go great with jeans and a cozy sweatshirt to create a comfy weekend look you can take on a hike or wear around the house. For something a bit dressier, try pairing a chic suede leather ankle bootie with skinny jeans and a flowy blouse or sweater. No matter what the occasion, you're sure to find a stylish Propet boot that can effortlessly pull your entire look together.
What are the Different Propet Women's Boots Styles?
At ShoeMall, you can find Propet women's boots in a wide range of different styles perfect for all occasions. For a more formal look, try one of their stylish knee-high leather boots. These go great with tights and a dress or skirt and blouse if you're looking for a chic ensemble you can wear to the office or during a night out with friends. If tall boots aren't your style, Propet women's booties are a great ankle-high alternative that are always in fashion. When winter rolls around, be ready for snow with warm and waterproof Propet women's winter boots. These cold-weather styles come with all sorts of different warmth and fashion features like fur lining and insulations to make sure you stay toasty warm and look your best no matter the forecast. When shopping at ShoeMall you can easily sort our entire collection of women's Propet boots by size, width, style, color, special features, and even price to find the perfect boot style for you and your budget. No need to scroll through pages of shoes that just aren't right if you already have an outfit in mind; see the best options in just a couple of clicks! To save even more on the perfect pair of shoes, make sure to check our clearance section every time you shop with us. Our markdowns are always changing, and we often have top fashion brands like Propet featured among them. Fashion is fun and affordable when you shop at ShoeMall!
See More
See Less
Popular Searches