US Size
Width
Color
Heel Height
Category
Style
Brand
Price
Material
Lifestyle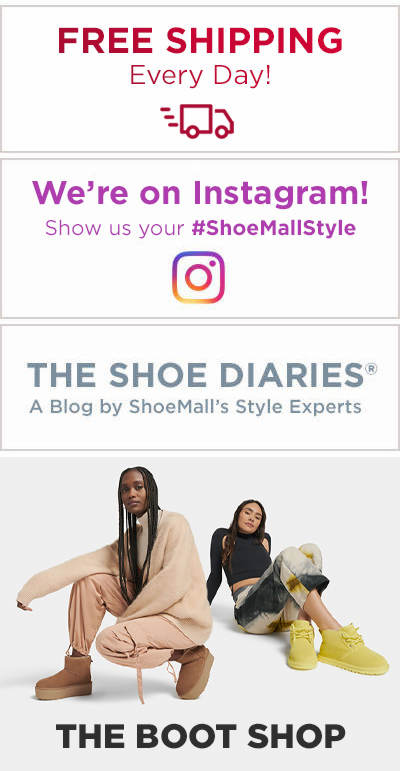 Women's Flat Dress Shoes
(43 items)
Filter
(43 items)
Sort
Women's Flat Dress Shoes
Formal dress shoes aren't always the most comfortable, but that's where women's dress flats swoop in to save the day! All of the style with none of the heel height, they're a great all-purpose style for both casual and dressy occasions. Basically, they're a must-have in every woman's wardrobe. Here are a couple of common questions about women's dress flats answered as well as a few tips on to style your new favorite dress flats.
What Brands Sell Women's Dress Shoes Flats?
At ShoeMall, you can find stylish dress flats for women from a wide variety of different shoe brands. We are thrilled to be able to offer styles of flat women's dress shoes from fashion icons like ARRAY, Amalfi, Bella Vita, Naturalizer, Trotters, Van Eli, Walking Cradles, and many more! You can easily sort our collection of flat dress shoes by brand, color, size, width, and even price to find the perfect pair to go with any outfit or budget. This also makes it easy to find styles in extended sizes and widths, such as wide width women's dress shoes, that fit you perfectly no matter your size. Whenever you shop with us, make sure to also check out our clearance section to find shoes from all of your favorite brands at prices you won't want to miss. Our markdowns are always changing, so check back often to see if we have women's dress shoes on sale!
When to Wear Women's Dress Shoes Flats
One of the great things about women's flat dress shoes is that they're not just for formal occasions. You can easily style dress flats with your favorite leggings, jeans, shorts, and more to create casual looks perfect for everyday wear. Women's dress shoes flats are also great for taking causal looks to the next level for those odd occasions that fall somewhere between casual and formal. Try pairing black flats with dark denim pants and a sweater or blouse for a chic business casual look. If you need something a little more formal, swap your denim for dress pants or a skirt and you're ready for your next business function. Women's dress flats are also great for more dressy formal events because they're just as comfortable as they are chic! They have all the formal aspects of a dress pump or high heel shoe but are much kinder on the ankles and often feature padded footbeds that keep feet comfy even after a long day of wear.
See More
See Less
Popular Searches