US Size
Width
Color
Heel Height
Category
Style
Brand
Price
Material
Lifestyle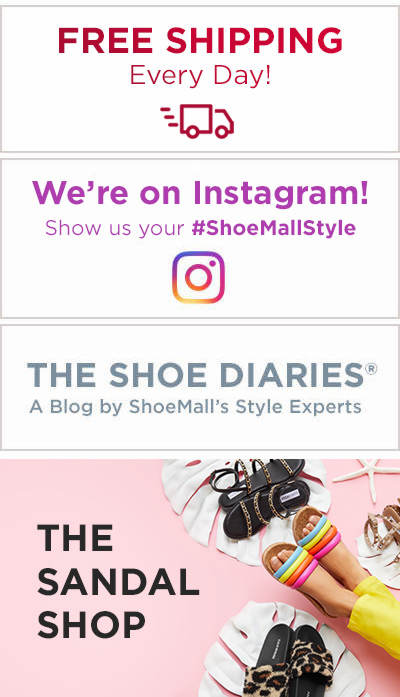 Women's Closed Toe Dress Shoes
(7 items)
Filter
(7 items)
Sort
Women's Closed Toe Dress Shoe
Women's closed toe shoes are fashion staples for a reason. They're reliable, comfortable, and just plain stylish; everything you could ever want from a pair of dress shoes. Whether you're looking for simple flats for the office or sky-high heels for a special occasion, you're sure to find something to love right here at ShoeMall. Here are just a few of our favorite women's closed toe shoes as well as a couple of tips on how to style your soon-to-be favorite shoes.
What are the Best Women's Closed Toe Dress Shoes?
Just like with all women's dress shoes, the best closed toed shoes are going to be different from person to person depending on your needs. A few factors that are must-haves across all closed toe shoes for women, though, are comfort and style. Whether you're looking for a strappy heel for a cocktail party or a formal flat for the office, you're going to want a shoe with a comfort footbed. Memory foam is always a great option as it creates custom comfort that's unique to every foot. A good fit is also crucial to a shoe being comfortable. Look for women's closed toe dress shoes that feature adjustable upper or ankle straps, especially if the shoe features a high heel. You don't want to be slipping around in your shoes; that's a one-way street to a twisted ankle. Now that we've comfort covered, it's time to talk style. In a more formal business environment, it's always a good idea to keep it simple. Save the glitz and glam for nights out with friends and instead try a pair of closed toe slip on shoes in a dark grey, navy, or black. If you're looking to add a touch of color to your business professional outfit, swap in a shoe in a subtle pale pink or dark burgundy, then match the color to your nails, lipstick, or accessories.
How to Style a Formal Women's Closed-Toed Shoe
When it comes to building a formal look around a pair of closed toe shoes for women, don't be afraid to have some fun! At ShoeMall, we have tons of bold and beautiful styles capable of making a fashion statement or adding a unique touch to any outfit. Give even the simplest little black dress a glamorous feel with a dress pump featuring shining rhinestones on the upper and an elegant ankle strap. Add some classic style to dress slacks and a blouse with a gorgeous bow detail. Both of these formal styles can also be worn with a chic skinny jean for a more casual look that still includes touches of personality. If you already have an outfit in mind, you can sort our entire collection of women's dress shoes by style, color, size, width, heel height, brand, and even price to find the perfect fit for both you and your budget.
See More
See Less
Popular Searches