US Size
Width
Brand
Category
Style
Type
Color
Heel Height
Boot Shaft
Material
Price
Lifestyle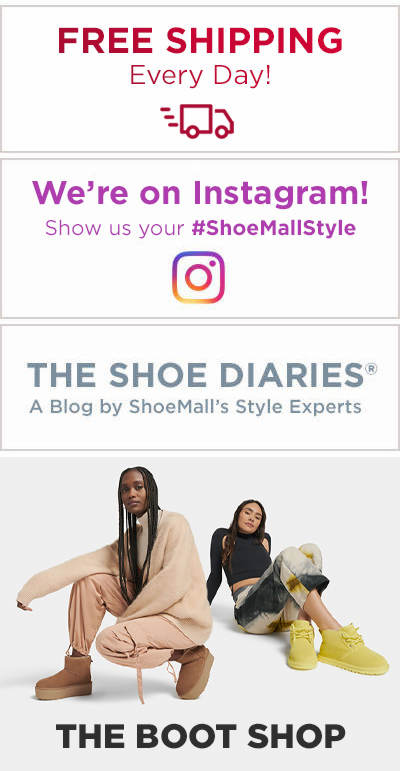 Green Shoes for Women
(526 items)
Filter
(526 items)
Sort
Green Shoes for Women
Shoes are a great way to add a pop of color to any outfit, which is why you'll find footwear in every color under the sun right here at ShoeMall. Here are just a few of our favorite green shoes for women as well as some ideas on how you can turn these green kicks into tons of stylish looks for any occasion.
What are the Different Styles of Women's Green Shoes?
When you shop at ShoeMall, you can find green shoes in just about every style you can imagine. From casual emerald green sandals perfect for the pool or beach to neon green high heeled pumps that steal the spotlight of every special event, you're sure to find a pair of green shoes for women to love in our collection. If you already have a shoe in mind, you can easily sort our entire selection of women's shoes by size, width, brand, category, style, heel height, and even price to find exactly what you're looking for in just a couple of clicks. If you're in need of inspiration, feel free to scroll through all of our styles and let your imagination go wild. You never know where you'll discover your new favorite outfit!
How to Style Green Shoes for Women
With so many different styles of women's green shoes, it's easy to bring this gorgeous color into just about any look. For something casual that you can wear on a daily basis, try a pair of olive-green sneakers for women with a loose-fitting pair of jeans and a graphic tee featuring your favorite band or movie. If you're in the mood for something with a sportier feel, green tennis shoes for women might be more your style. These go great with a comfy pair of yoga pants or joggers and an athletic tee shirt, whether you're wearing them for a workout or just lounging around at home is completely up to you! When it comes to formal occasions, green dress shoes for women are a great way to add a pop of color to a space that usually favors neutral shades. If you don't want to go too bold, try a pair of dark green dress shoes for women with a chic gray or black dress or a sharp pair of dress slacks and an elegant white blouse. For something a little brighter, try a pair of lime green dress sandals with a flowy dress or skirt. This is a fun option for an outdoor wedding, garden party, or any outdoor summer event; how often do you get to show off such bright colors? Wearing such bold shades can be a bit daunting at first but, with practice, you'll be rocking them like a runway model in no time at all!
See More
See Less
Popular Searches