US Size
Width
Brand
Category
Style
Color
Heel Height
Boot Shaft
Material
Price
Lifestyle
Narrow Further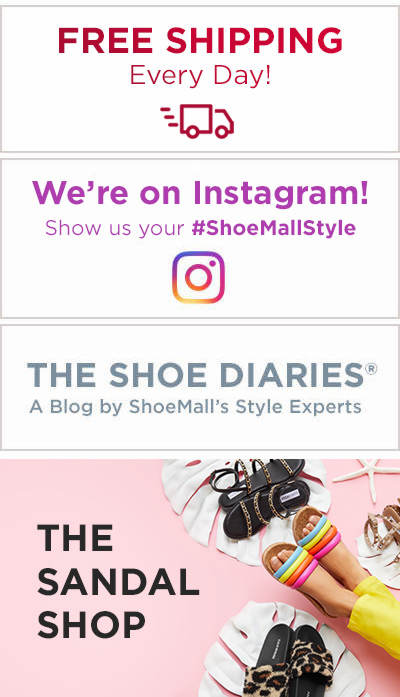 Hush Puppies Women's Shoes
(12 items)
Filter
(12 items)
Sort
Hush Puppies Women's Shoes
When it comes to casual shoes, style and comfort are must-haves. Hush Puppies gives you the best of both words with chic casual shoes that feature incredible comfort in every single style. Here are a couple of common questions about Hush Puppies womens shoes answered as well as where to find the perfect pair for you.
What are Hush Puppies?
Hush Puppies is a shoe company that was founded in 1958 with a main goal of creating a comfy, casual shoe in mind. Back then, dress shoes were worn for just about anything, which often led to sore feet, sometimes known as "barking dogs." Since these shoes were designed to keep feet comfy and happy, they were the opposite of "barking dogs," and the name Hush Puppies came to be! Since then, they have designed comfy Hush Puppies shoes for men, women, and kids in tons of different styles, such as sneakers, boots, sandals, walking shoes, oxfords, slippers and more. Many of these styles feature their signature Bounce Technology footbeds and outsoles for even more comfort. Their high rebound insole and shock absorbing outsole pods work to return the energy you put into every step for an effortless stride that keeps you moving forward. They also reduce shock to keep you comfortable even after being on your feet all day long.
Where to Buy Hush Puppies
You can find a wide variety of Hush Puppies shoes for women right here at ShoeMall.com! It's super easy to sort our selection of Hush Puppies shoes by size, width, style, color and more to find the perfect pair for any occasion. Looking for something stylish for the summer? Try a chic sandal or versatile ballet flat from Hush Puppies that can be styled with just about any sun dress or cute hot-weather outfit. Want something that perfectly captures those cozy fall and winter vibes? Hush Puppies boots have you covered, and they'll keep your feet comfy no matter the time of year. With so many different styles, you'll have no problem finding a pair for every outfit in your closet!
See More
See Less
Popular Searches